Full day Kayaking with Village Life, Local Food and Overnight Stay
Starting Point: Cheepunkal Kumarakom
Available Time: 12 Noon to 10 AM (Next Day)
Highlights: Kayaking, Local Life, Meals
Photo Gallery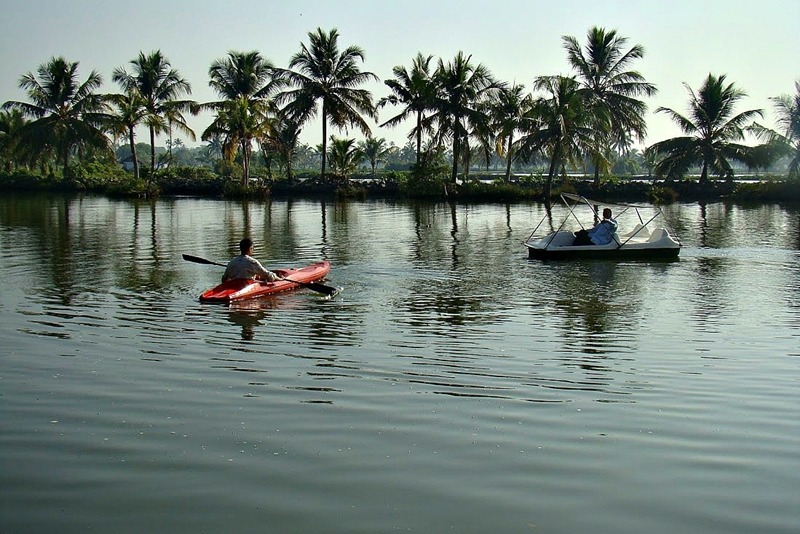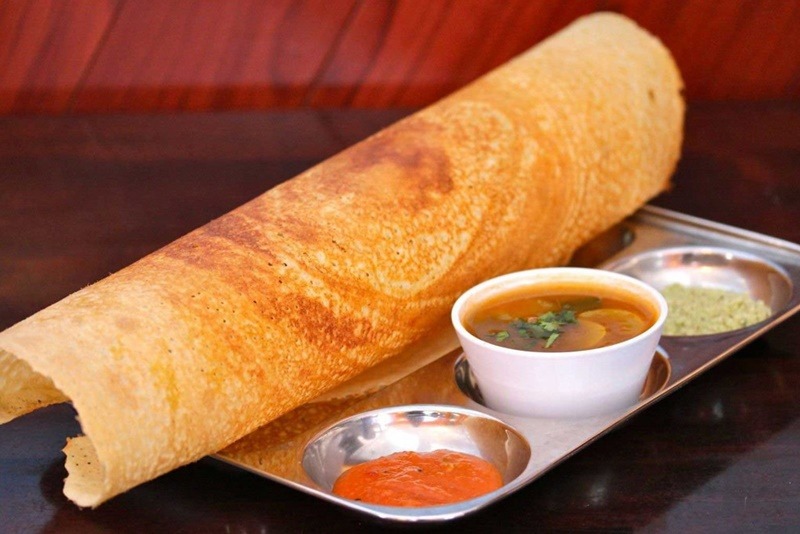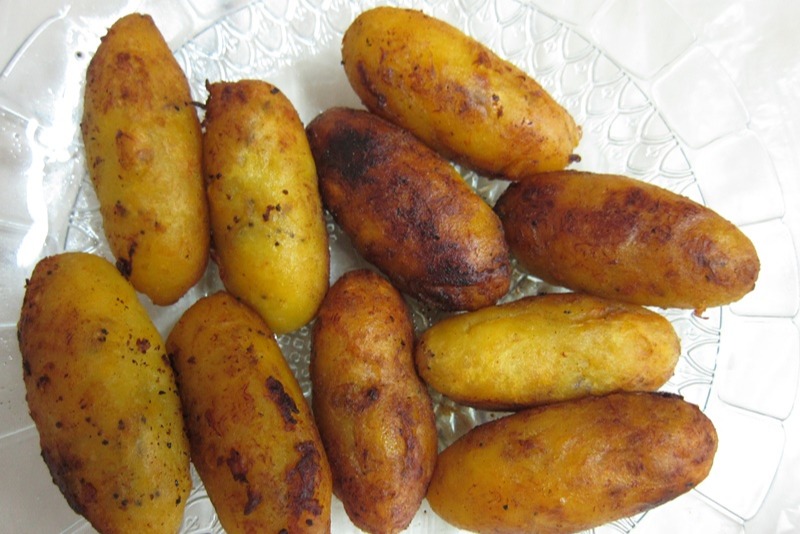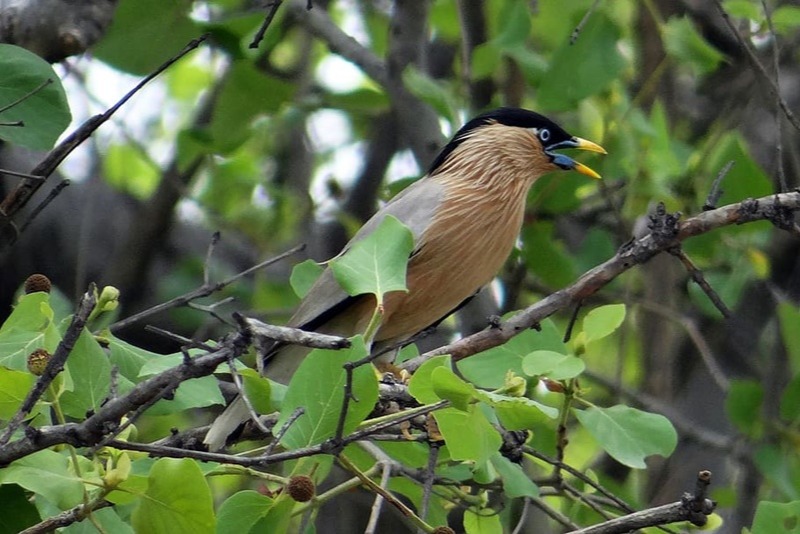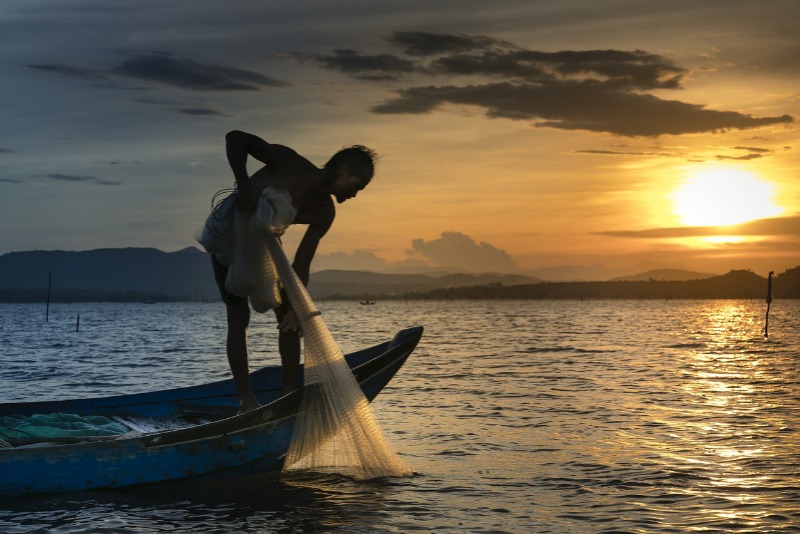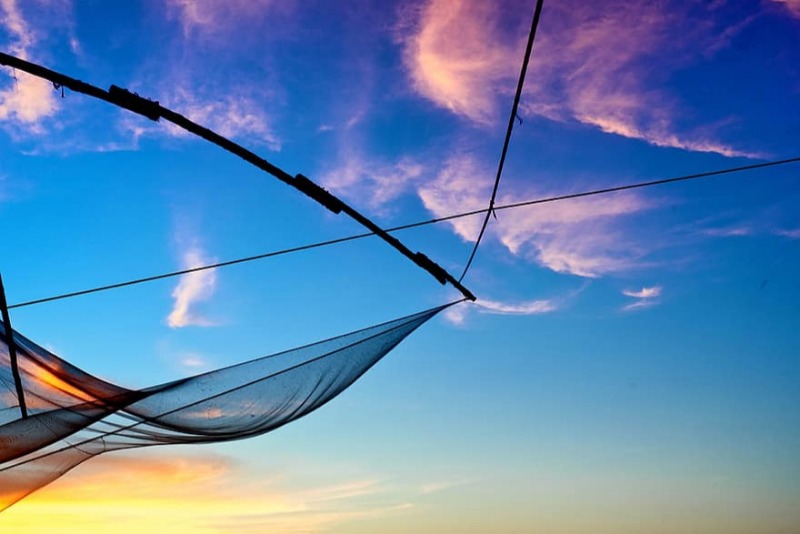 Package Summary
A tour of the backwaters of Kerala by kayak is a wonderful way to see the beauty. As this is a full-day trip, you can expect a complete experience. As the kayak is paddled slowly, it allows you to take in the spectacular natural beauty of the backwaters.
In addition to the breathtaking morning vista, you'll see blooming lilies (seasonal), unique birds, and lush flora. The various fascinating activities and delectable local cuisine that we have arranged for you will add to the whole experience. By the end of the excursion, you will have gained valuable insight into Kerala's native culture.
Detailed Itinerary
Our guide will meet you at the Cheepunkal Bridge in Kumarakom, which serves as the check-in point. You could hire a tuk-tuk or a taxi to get to this location. The guide will initially provide you with safety vests before giving you basic safety instructions. He then will take you to the canoe.
The full-day canoe cruise with an overnight stay is a great way to spend the day. We are sure that you will have a wonderful time in the backwaters with the assistance of our experienced and knowledgeable guide. The following are the package's main highlights:
Self-paddling:
If you're an adventure traveller, you'll just love paddling the kayak while the guide rides along in another kayak.
You should be aware that paddling a kayak requires significant muscle strength. That is something for which you must be prepared. You may explore the lovely backwater canals at your own pace while paddling the boat and taking in a natural beauty surrounding you.
Local Life Experience:
The full-day kayaking trip will provide you with multiple chances to mingle with the locals. You'll notice the inhabitants' simple way of life as well as the wonderful abilities of the artisans who live in Kerala's villages as you wander around the village.
Tea from a Local Tea Shop:
Local tea stores in Kerala sell hot 'chai.' The tea has a great flavour. Consider sitting on a bench in the open air, conversing with lovely people and sipping hot chai. Doesn't it sound fantastic? It's just what you'd need at this stage of the trip.
Bird Watching:
Kumarakom is a bird watcher's paradise, with a diverse collection of native and exotic birds. There's nothing quite like bringing binoculars along on a cruise! Herons, egrets, owls, and cormorants are among the birds that can be seen.
Toddy Tapping:
Toddy is Kerala's most notable alcoholic beverage. This drink is made from coconut sap that has been cultured. A toddy tapper needs exceptional skills to reach the top of a coconut tree and collect the sap. During the trip, you will have the chance to view toddy tappers in action.
Coir Making:
Coir products from Kerala are popular with tourists from all over the world. These are wonderful souvenirs to bring back to your home country. The full-day cruise will give participants the opportunity to learn about coir processing and coir products. Native Kerala women are primarily employed in the coir manufacturing industry. They use spinning wheels to create coir from coconut fibre. It's a pleasure to see their abilities and dedication.
Coconut Leaf Weaving:
Handicrafts, toys, baskets, and other items are made from coconut leaves by Kerala artisans. You will be able to observe the work of these master craftsmen, who are no less than magicians, throughout the journey. To put it mildly, their work is artistic!
Toddy Shop Visit:
A toddy shop in Kerala offers a fascinating glimpse into the daily lives of Kerala's men. They gather here with a group of friends to talk while sipping fresh toddy and munching on spicy appetisers. When you visit the toddy bar, you can interact with the local men while sipping a refreshing beverage under the open sky. It's a chance to immerse yourself in Kerala's authentic village life!
Kerala Style Lunch:
The traditional Kerala lunch spread offers the best flavours in the region. There is a great deal of variety, which implies that there are many different flavours. We intend to serve the lunch spread on a banana leaf to give you a more retro touch. We don't think there's a better way to experience a Keralan culture than this!
Casting Fish Nets:
It's a visual treat to watch Kerala's talented fishermen at work. The manner in which they deploy the massive fishing net into the water will amaze you. You'll need some talent to execute it correctly. If you have a camera, don't be cautious about capturing the moment!
Local Fishing using fishing rods:
The backwaters are the perfect place for fishing. If you have patience, you could be able to catch a few fish yourself. All you'll need is a basic fishing rod and some bait, which we'll supply. Fishing may not appear to be as simple as it appears, but once you catch a fish, you will find it to be a wonderful pastime.
Authentic Kerala Tea Snacks:
You'd think that after a traditional Kerala lunch, your chances of sampling native cuisine would be receding. But hold on, there's more! We will serve you delectable Kerala snacks with coffee or tea near the end of the day's excursion.
Sunset View
After the tea session, we'll go to the main lake to watch the sunset. If the weather is clear, the sunset is a spectacular sight to behold. A lovely piece of music in the background can add to the visual appeal!
Dinner Time
After dinner, we will come back to the point where we started. We will have dinner prepared in Kerala's traditional style.
Overnight Stay
Following dinner, you will be given a comfortable place to stay, complete with comfortable bedding, clean linens, and hot water for the bath.
Kerala Style Breakfast:
The following morning, we will serve you a full-fledged Kerala breakfast. It would be a refreshing change from milk and cereal. The spread is delicious, with authentic regional flavours.
The full-day cruise with overnight stays will give you an in-depth look at the backwaters. The magnificent vistas, local living experiences, and fun activities make the cruise an unforgettable experience. The cruise's delectable breakfast, lunch, and snacks, as well as the refreshing beverages, offer a true taste of the local cuisine. This will undoubtedly be one of your most memorable days in Kerala.