Sunrise Cruise with Village Life
Starting Point: Cheepunkal Kumarakom
Available Time: 6 AM to 9 AM
Highlights: Canoe, Village Life, Birding
Photo Gallery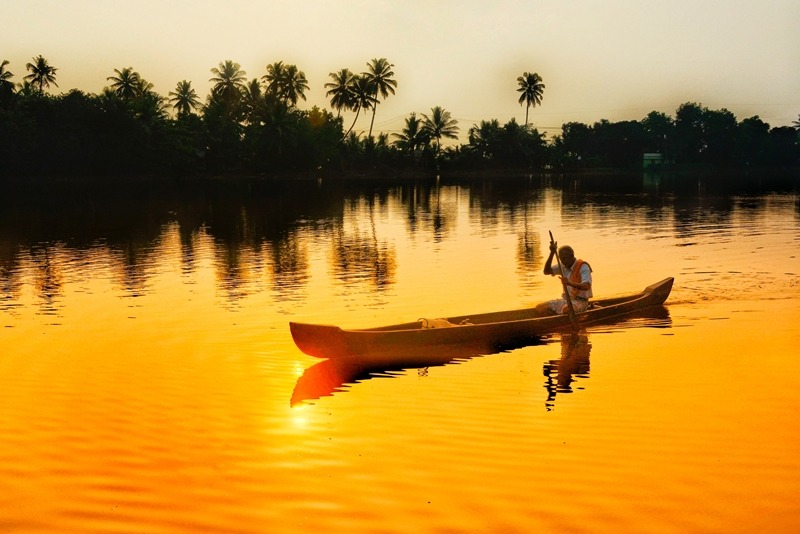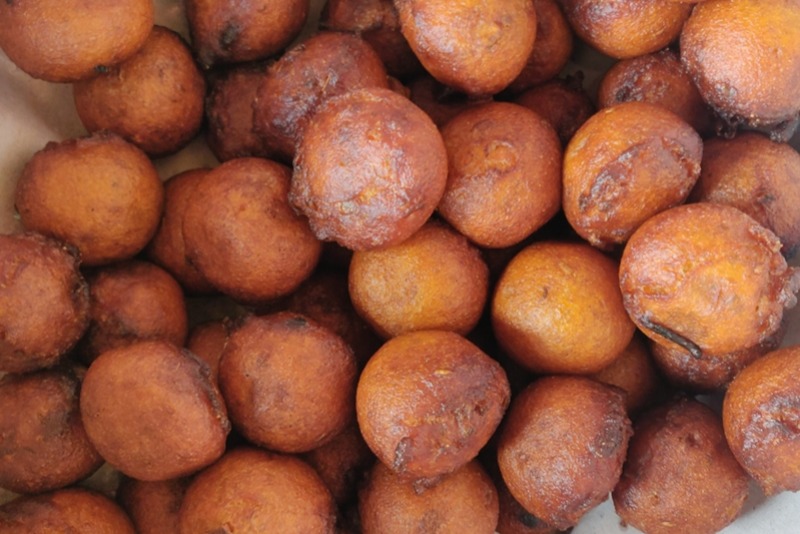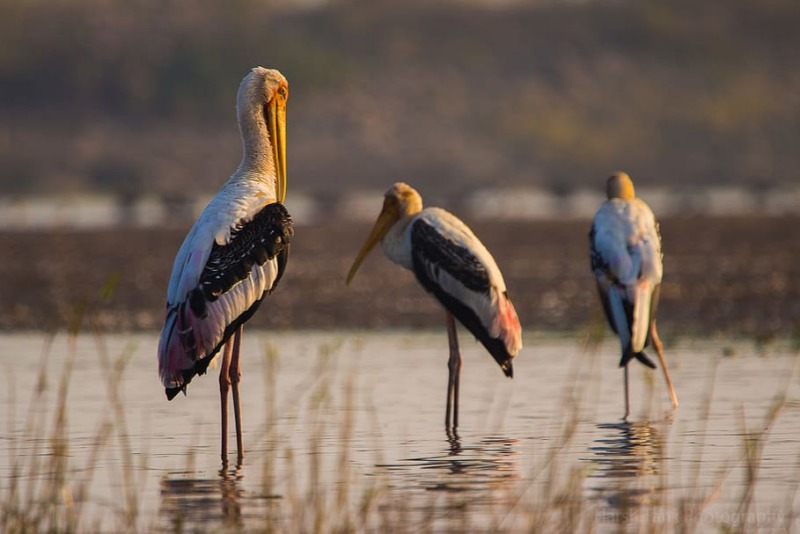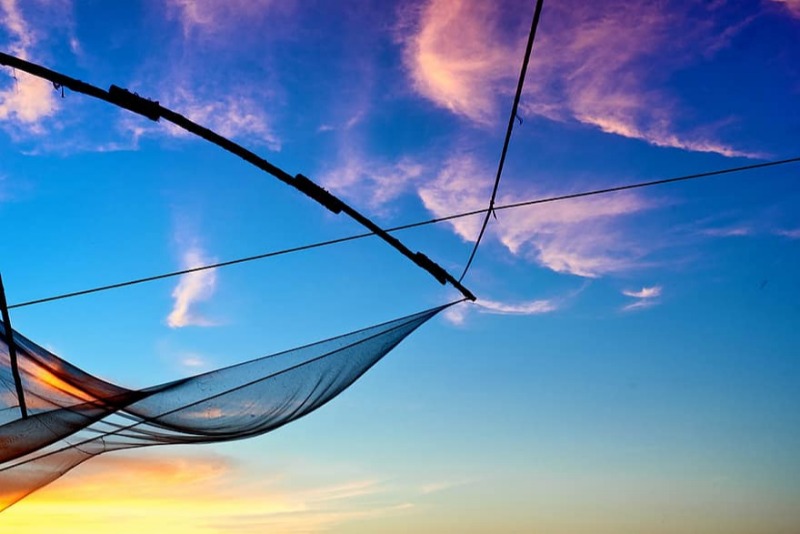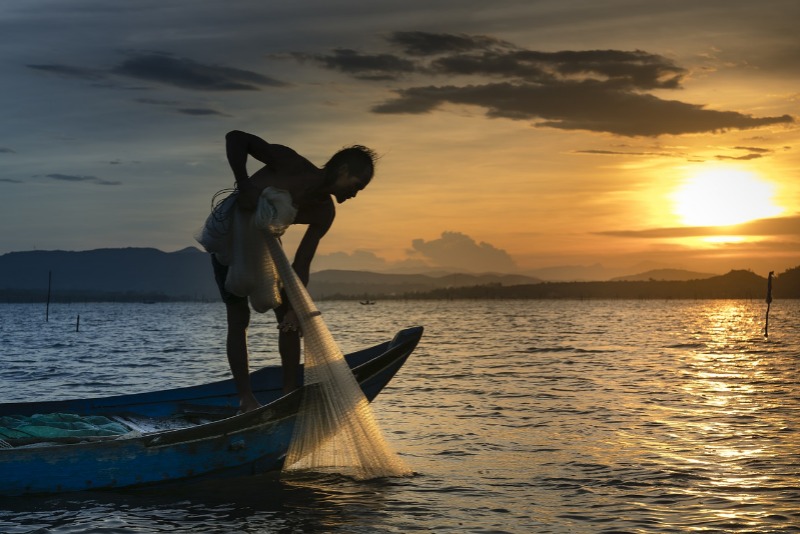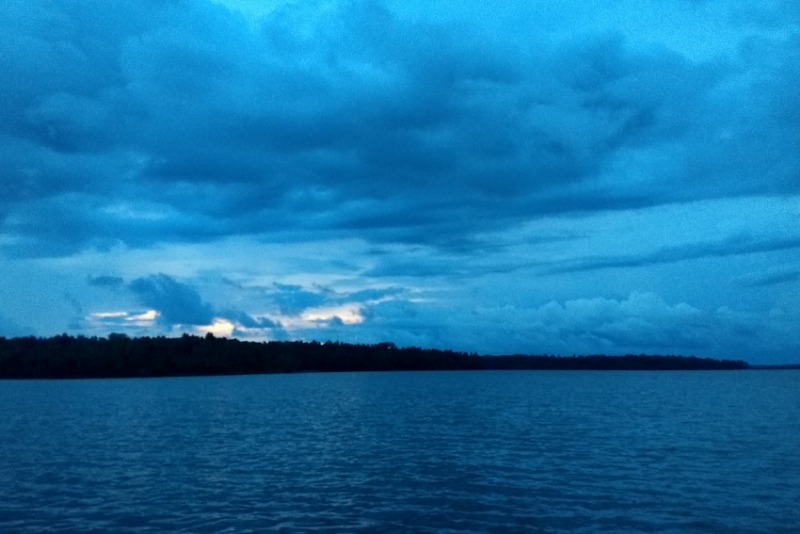 Package Summary
Paddling a canoe across Kerala's breathtaking backwaters is the finest way to explore the countryside. During a sunrise canoe trip, guests can see blooming pink lilies and various wetland birds.
In addition to taking in the stunning environment, tourists can immerse themselves in local life and culture. Because of the lovely ambient light, a morning cruise is an ideal opportunity for photography. Pack your camera and rise early to maximize your cruise experience.
Detailed Itinerary
Check-in for the Sunrise Cruise is near the Cheepunkal Bridge in Kumarakom. As soon as you get there, our guide will lead you to the canoe. But first, he'll give you safety jackets and go over some basic safety rules with you.
We'll be on board for about three hours. The most important bits of this package are:
Exquisite Views:
The chance to see the scenery from the canals is one of the best parts of the canoe trip. Depending on the time of year, you can see beautiful views of colorful birds and lilies in bloom.
Canoe Paddling Experience:
You wouldn't want to miss the chance to paddle the canoe if you were a thrill seeker. Just ask the boatman to give you the paddle so you can give it a try. You may find that paddling a canoe isn't as easy as it looks.
Bird Watching:
Kumarakom is a place where you can see many different kinds of birds. On the sunrise trip, you'll be able to see a number of birds that live in wetlands. There are often herons, owls, cormorants, and egrets to be seen here. Use a pair of binoculars to get a close look at them!
Local Life Experience:
During your trip, you will be able to talk to people who live there. You'll be able to see what they do every day and know about their work skills.
Opportunities for Photography:
Kerala's villages are full of absolutely adorable places to snap photographs. During the trip, you'll be able to take pictures of colourful birds and do things like fishing in the backwaters. Adding a selfie with a local to your collection is a brilliant idea! Bring a good camera with you on your trip, though.
Toddy Tapping Experiences:
Toddy, which is the most popular drink in Kerala, is made by fermenting the sap from the flower of the coconut tree. To get the sap, people called "toddy tappers" climb trees to the very top. It's fun to watch them do this, and you definitely don't want to miss out on getting this refreshing drink right from the toddy tapper!
Tea from a Local Tea Shop:
A cup of "chai" from a nearby tea shop can taste and smell so good. It's hot, tasty, and has just the right amount of flavours. What if you were sitting on a bench outside, sipping chai, and talking to the people around you? It's something you won't forget?
Watching the Casting of Fishing Nets:
During your sunrise trip, you'll see fishermen cast their nets into the water. When you see something like this, you can't help but admire their skills. If you're a good photographer, you might get the best picture of your trip to Kerala while you're with the fisherman.
The best way to see Kerala's backwaters is on a canoe trip at dawn. The chirping of birds in the background, the bright and peaceful setting, hot tea, and toddy, and the activities in the backwaters all make the three hours of the cruise a complete joy.