Kerala Cuisine Experiences
Kerala Cuisine Experiences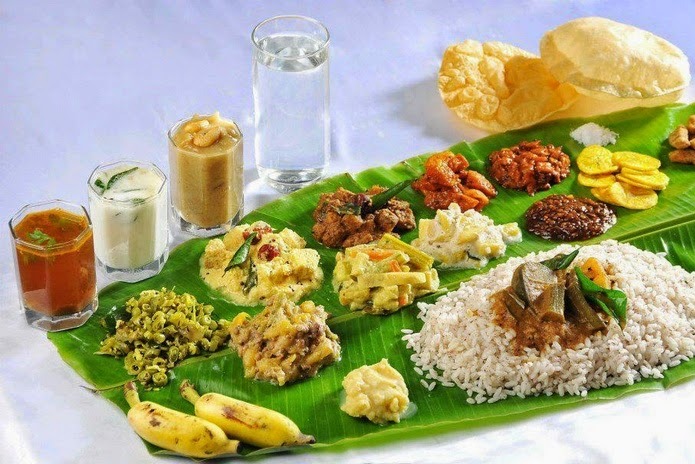 Kerala Sadhya
All the flavours of the local cuisine served on one large banana leaf. Kerala Sadhya is the most traditional meal you could possibly have during your Kerala trip.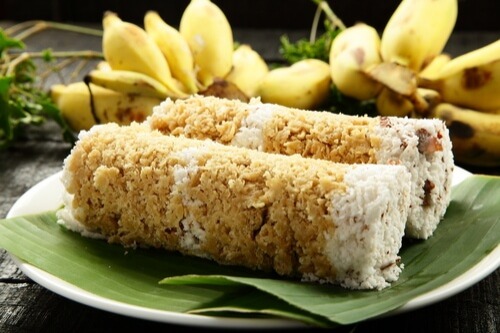 Kerala Puttu
A blend of steamed ground rice and coconut. Kerala Puttu, usually served in the shape of a cylinder, has a rich flavour because it is stuffed with a sweet or savoury filling.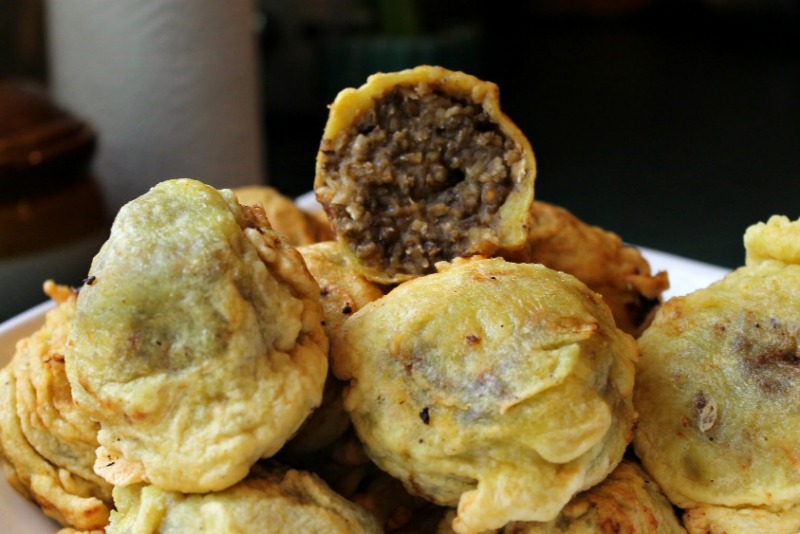 Kerala Snacks
Kerala snacks come in both varieties - sweet and savoury. Unniappam, Acchapam, Pazham Pori - You may not remember the names but you cannot forget the taste.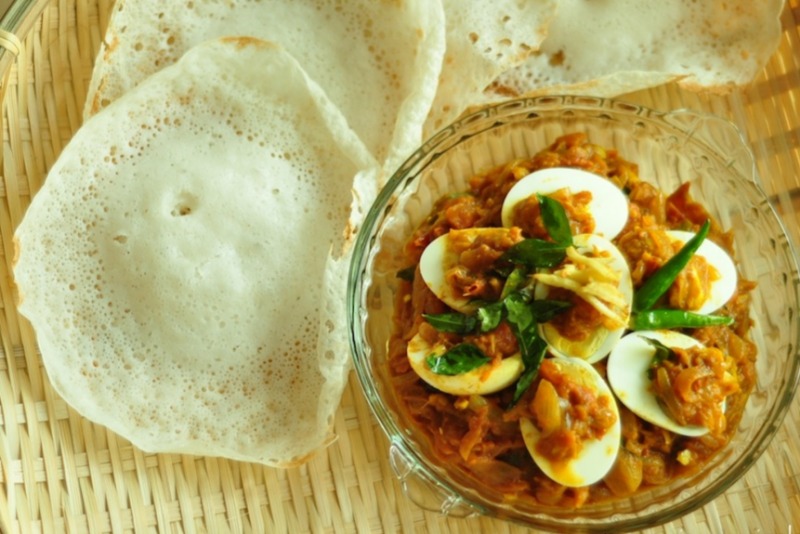 Appam and Egg Curry
A thin pancake-like dish prepared with fermented rice and coconut milk. Appam tastes best when you have it with egg curry or veg/non-veg stew.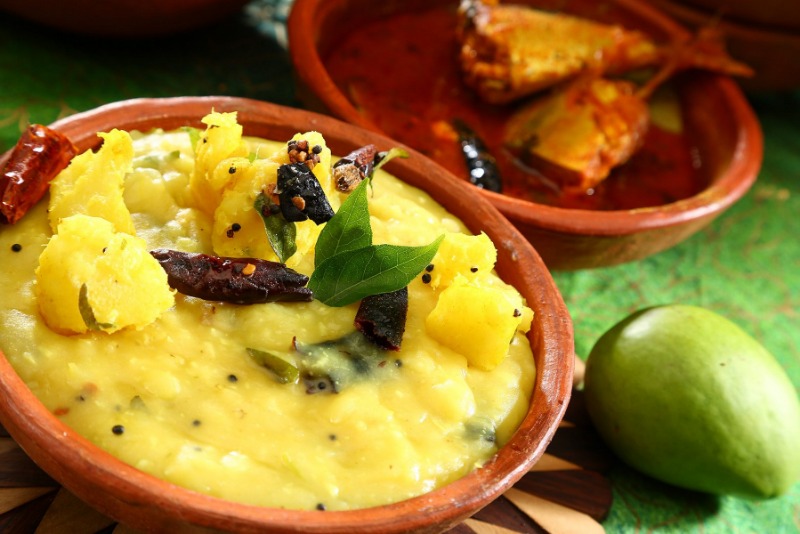 Kerala Fish Curry and Tapioca
The staple food for non-vegetarians in Kerala. A typical Kerala fish curry is full of spicy flavours and tastes surprisingly good with tapioca.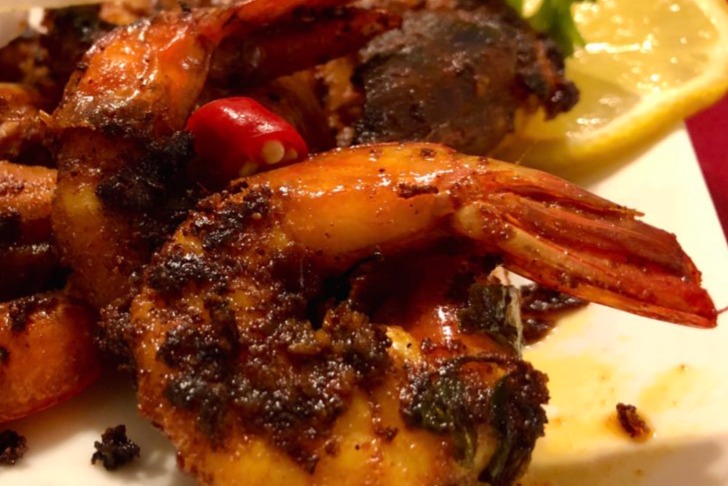 Prawns Roast
A mouth-watering delicacy of the Kerala cuisine. The Kerala prawns roast is known for its amazing texture, scrumptious taste and spicy masalas.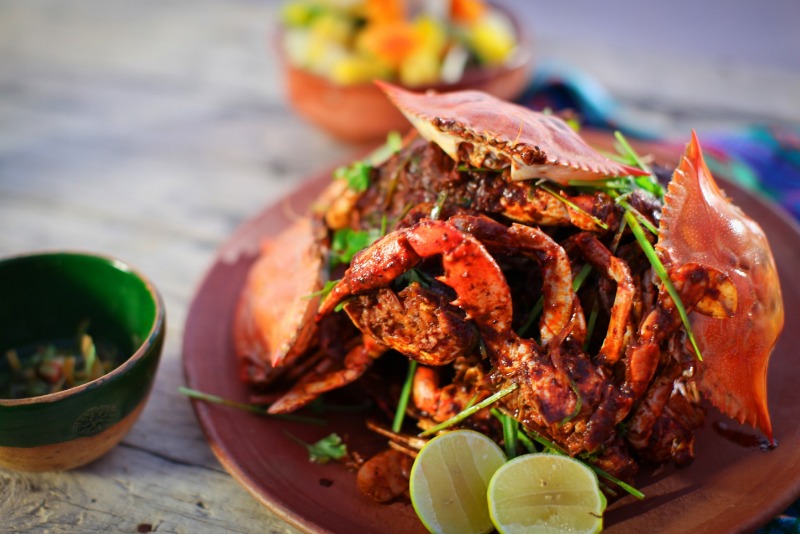 Crab Roast
A spicy non-veg delicacy made with a variety of local masalas. The Kerala Style Crab Roast is juicy and tastes amazingly good with rice, parotta or chapati.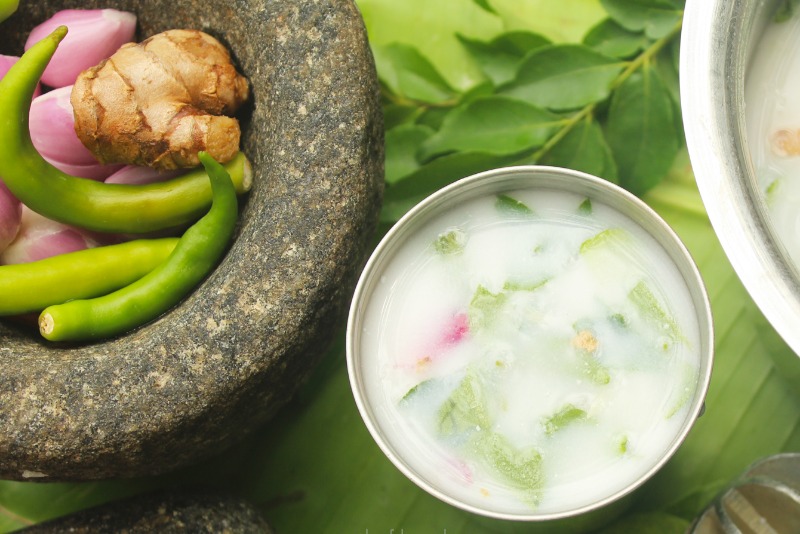 Kerala Buttermilk
A cool and refreshing summer drink made from yoghurt. Kerala buttermilk is a bit spicy because it gets its flavours from ginger, green chillies, curry leaves and coriander.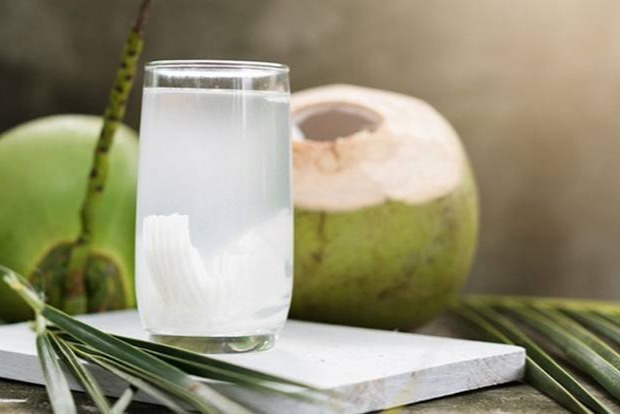 Tender Coconut Water
A tasty and invigorating natural drink. Tender coconut water is not only refreshing but also good for health. As you may already know, Kerala coconuts are of the best quality.
Checkout exiting EXPERIENCES offered by us!
Canoe Kerala's backwater cruises provide unforgettable local experiences. Take a look at the list of experiences you can enjoy and the list of delicacies you can relish!
Read more